Kara
2022
A repairable, recyclable, longlasting coffee machine

How we treat electronics is fundamentally broken. When an appliance breaks, instead of fixing it we replace it. When we do, it's estimated that only one fifth of electric goods actually get recycled. This is not, and cannot be sustainable.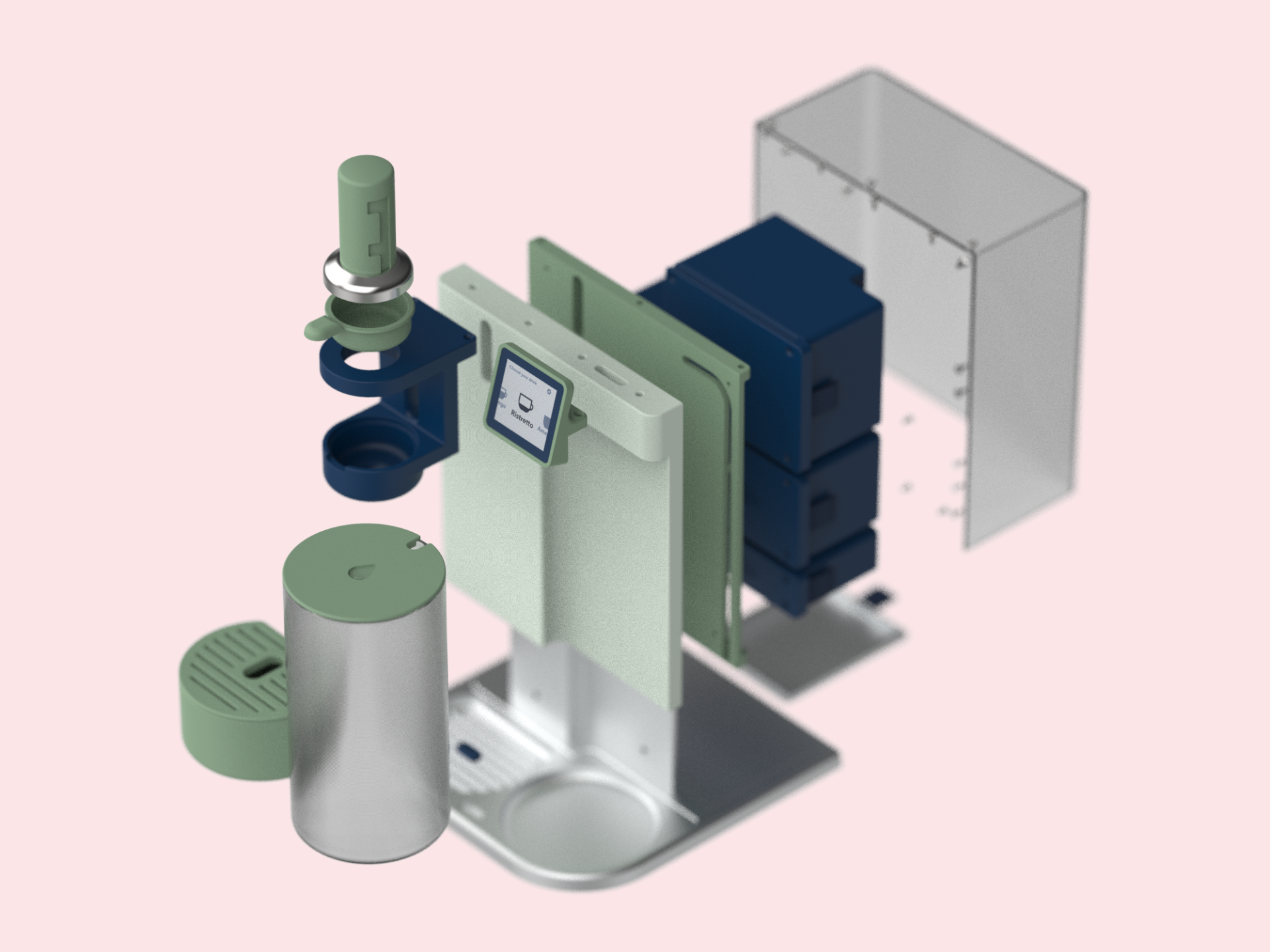 Kara is a coffee machine that should be seen as a new standard for how to design domestic appliances, and shows an alternative way of designing and building electronics. One that looks at the entire life cycle, that encourages maintenance and repairability, and that focuses on keeping as many resources as possible out of landfill.


Repairing the most common failure points does not require specialised tools, and can be done easily and safely by a layman even without much technical knowledge. The housing is designed so every part can be 3D printed if you don't have access to original replacement parts, and technical components can be replaced or substituted because they are part of an open system.


Kara also heavily leans into design cues to communicate its repairability. Internals aren't hidden from the user, they are shown off. Labels indicate clearly when something is in the right place. Aligning magnets make assembly a breeze. And the user manual explains each step simply and logically.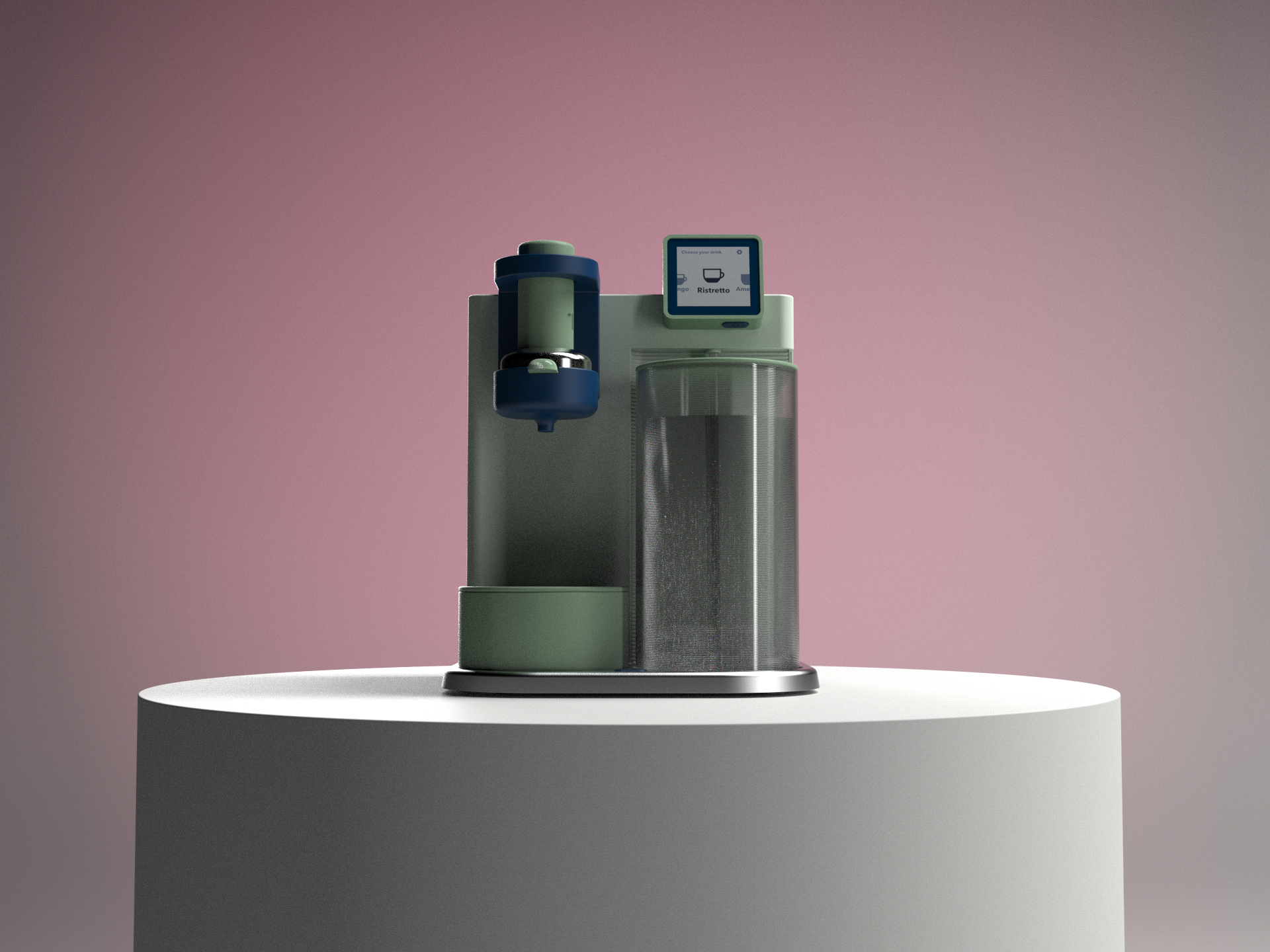 This all adds up to an appliance where repairing it is the only logical choice, because throwing something so valuable away should not even be an option.
Process
Some of the observations I had at the start of my graduation came from a previous project, which I really wanted to refine. So, I started with a simple appliance, in this case a toaster, and used it as a case study for different ideas. These included designing without any injection moulded parts, designing for hyperlocal assembly, or designing for disassembly. It began with a storyboard which defined how someone would interact with the toaster, and I started a one week design process from there.


The toaster to the left uses simple extrusions as a skeleton, and then covers them with vacuum formed panels for safe operation.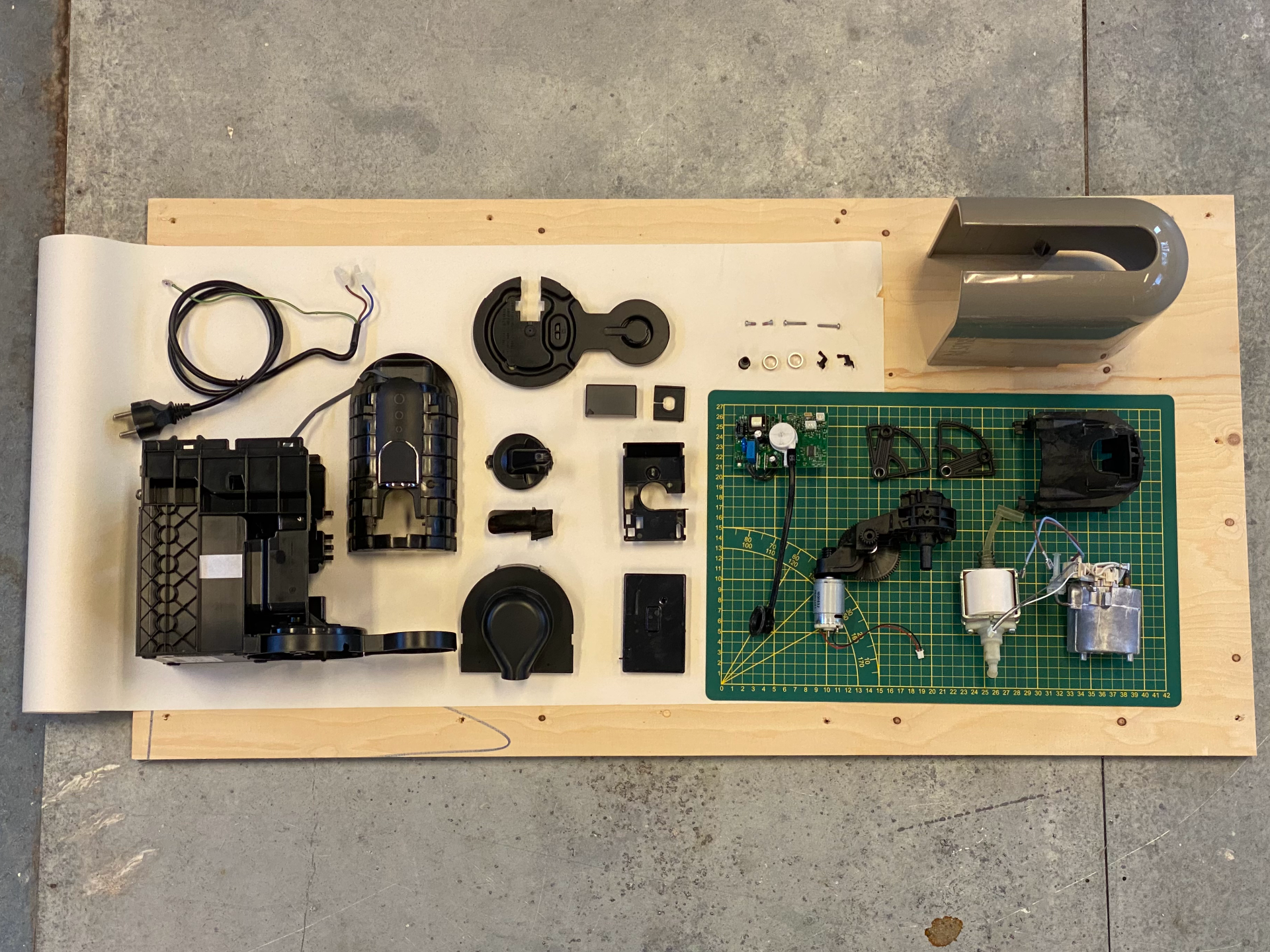 Research on broken coffee machines helped me figure out where most appliances break
After some sketches, I tried to explore shapes in 3D in CAD, as well as making physical models for the inside and outside.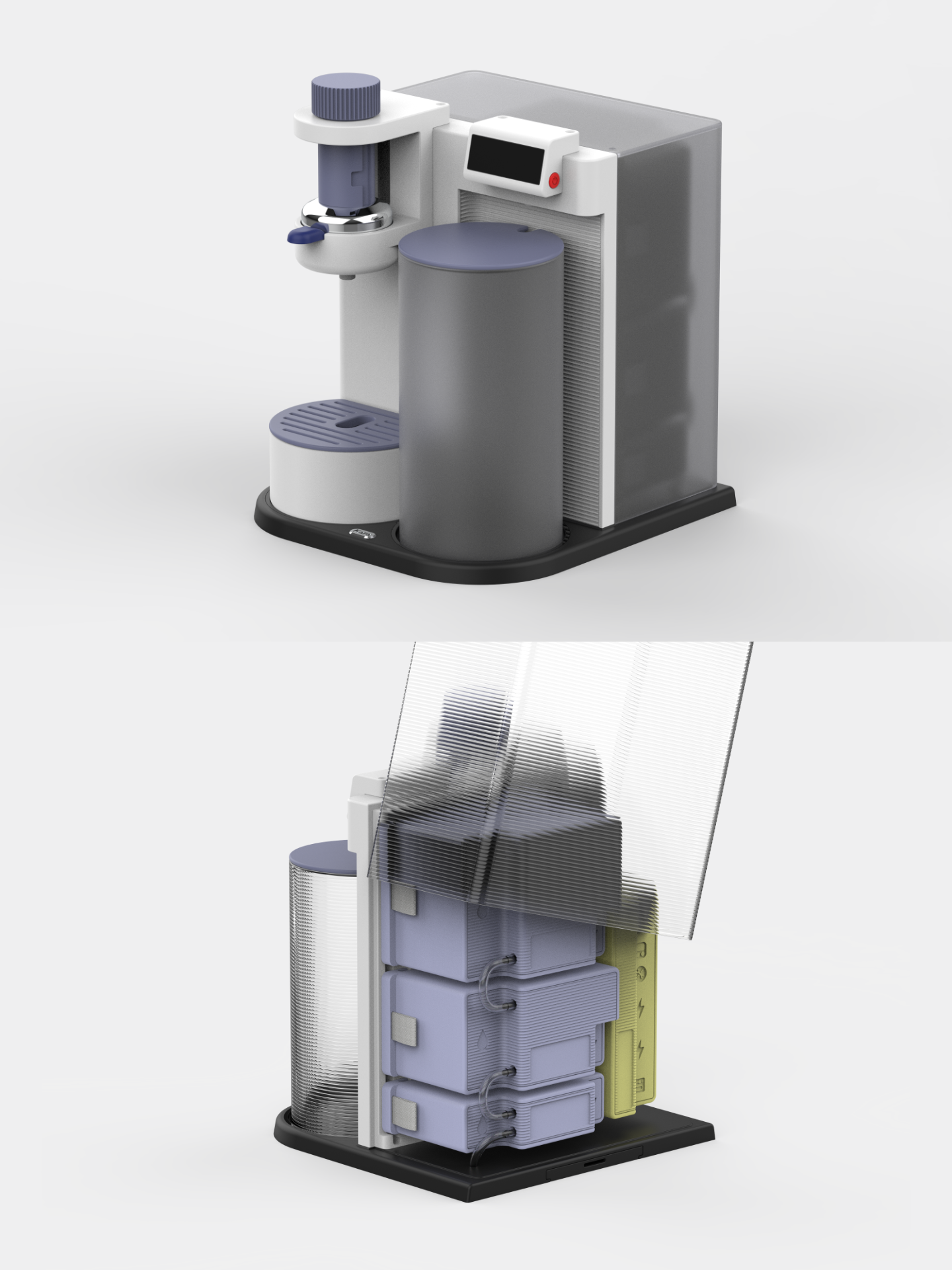 CMF and interaction were very important to me. I used colour swatches, as well as renders and usability tests to help me with those decisions.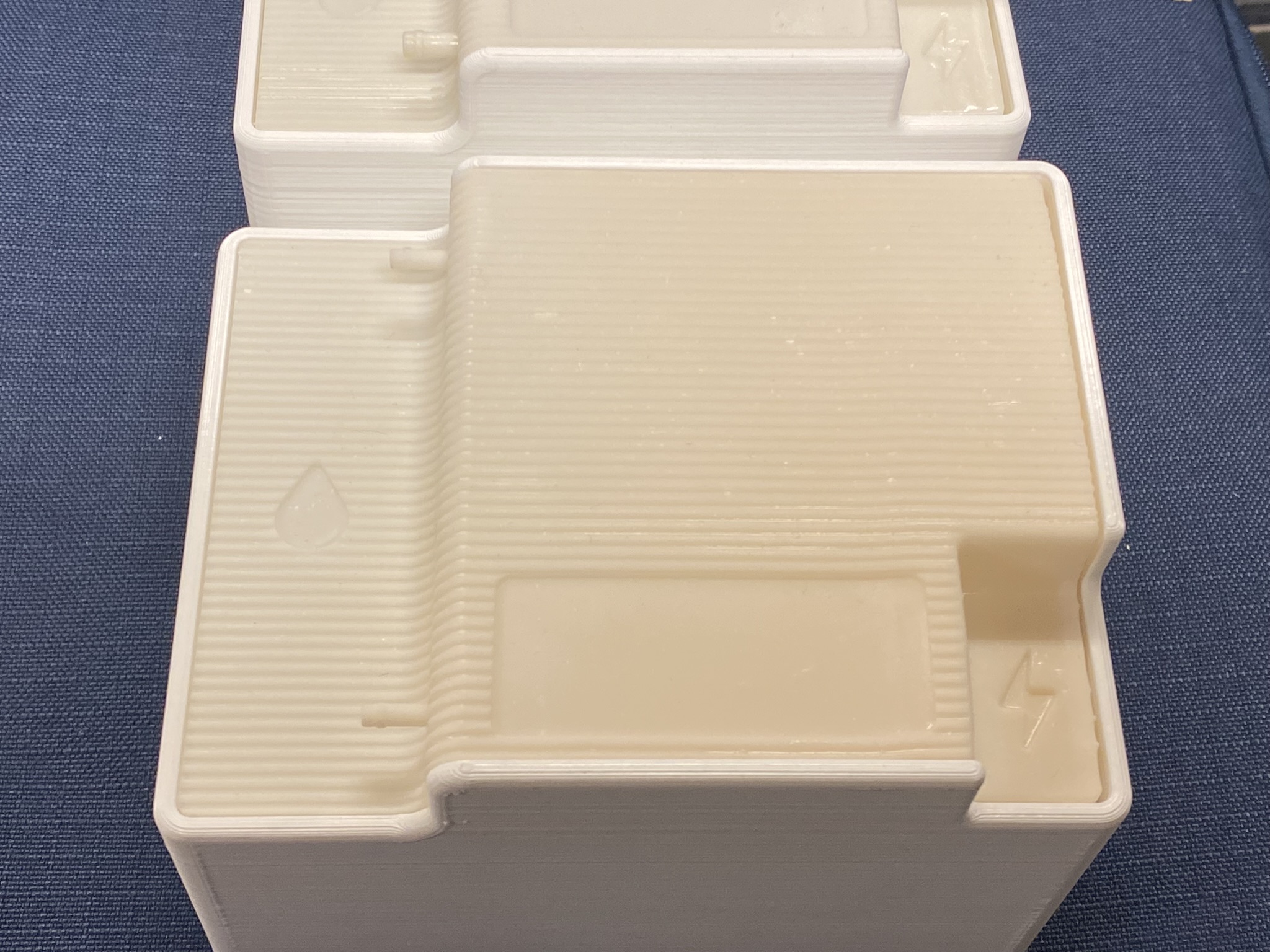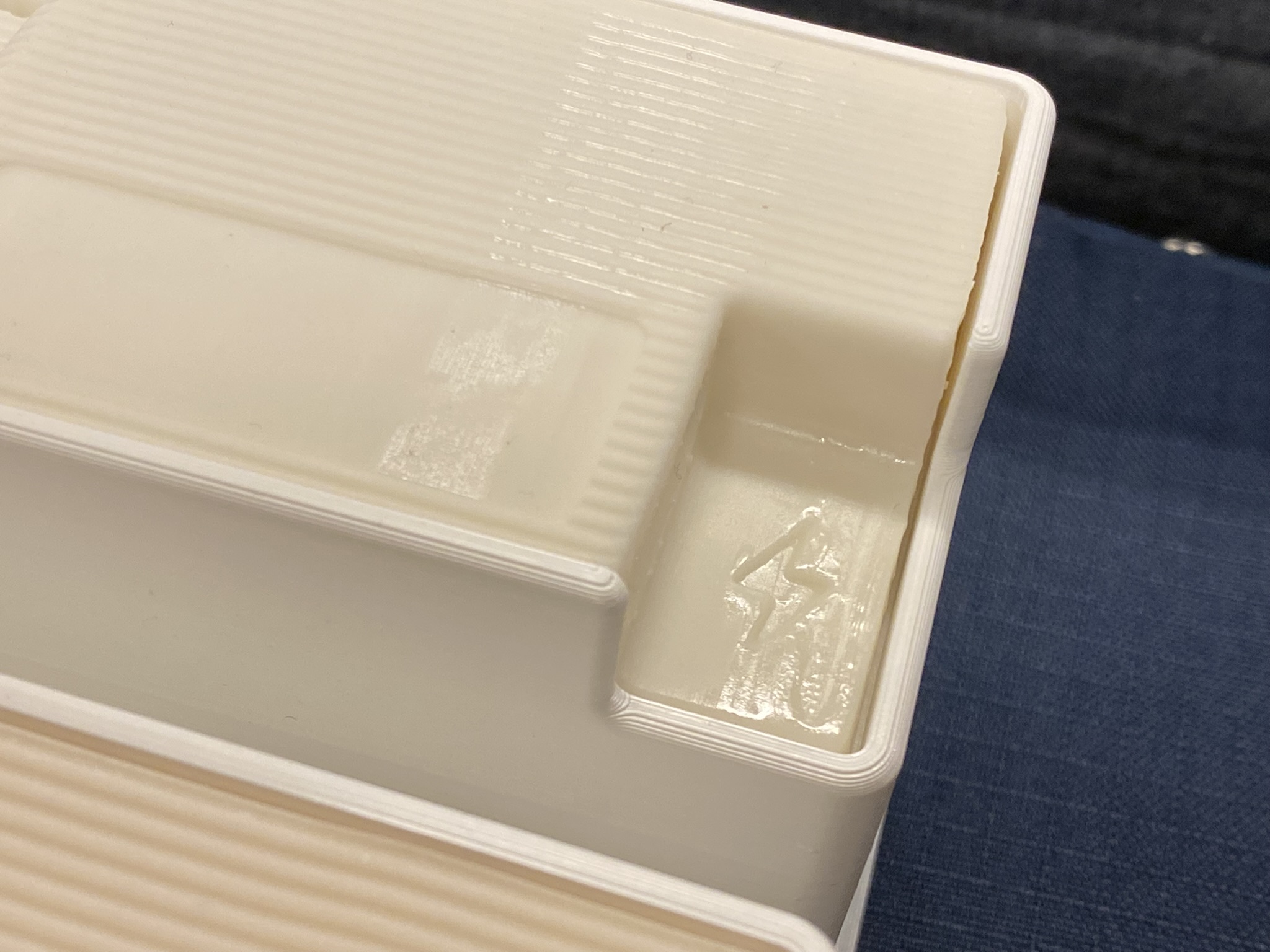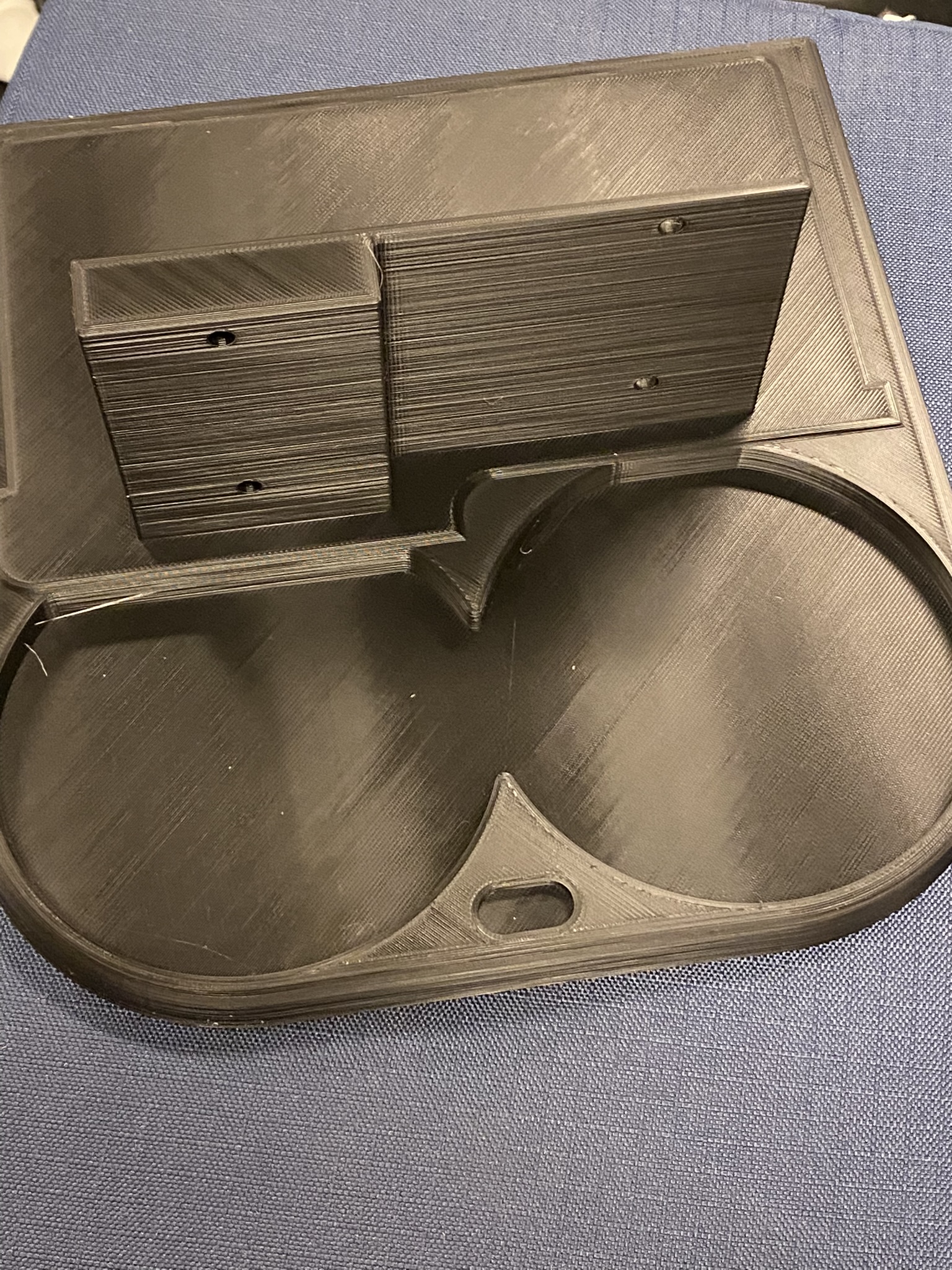 The final model was made with a combination of SLA and FDM printing, and the goal was to bring it as close to realism as possible.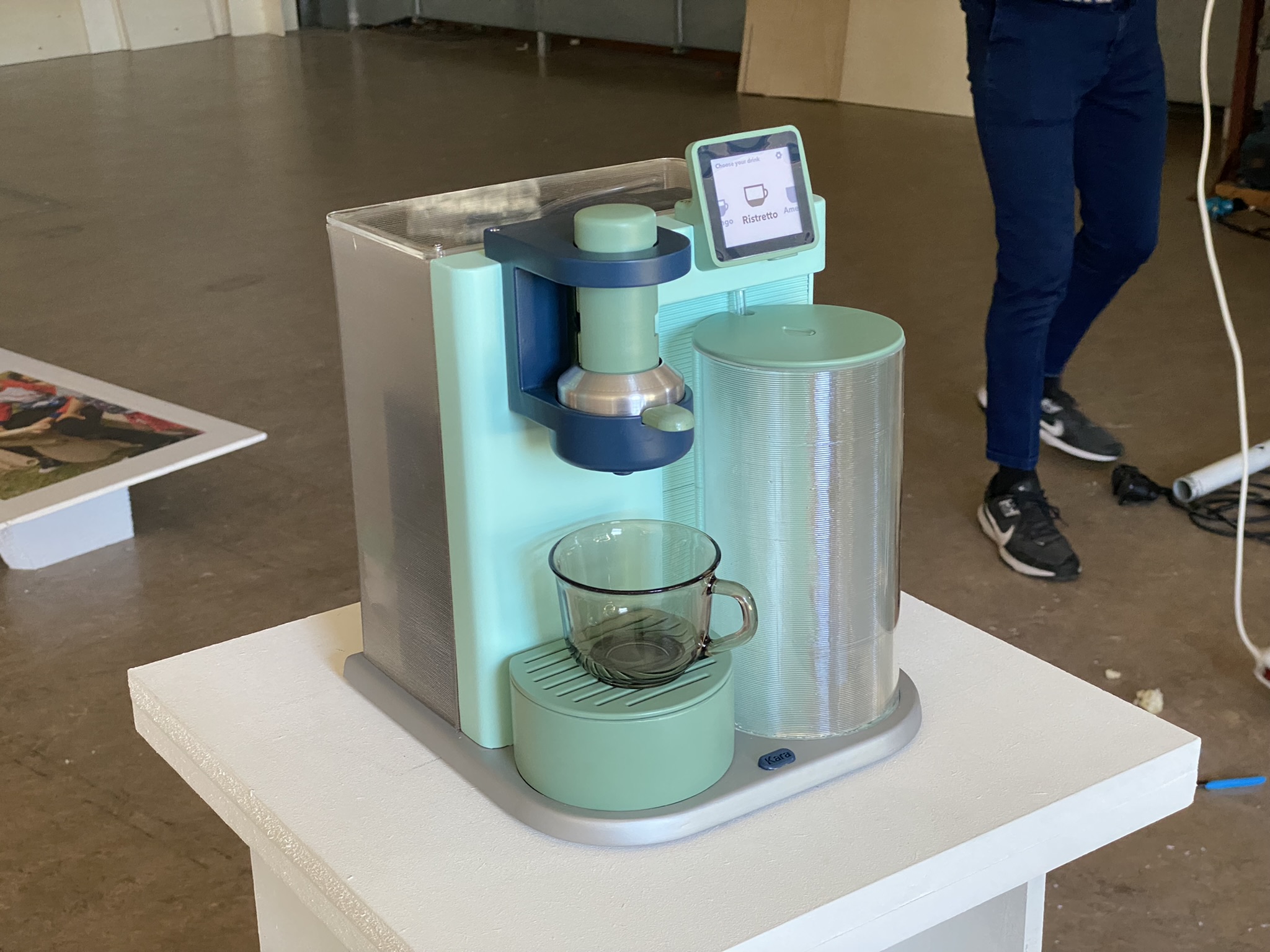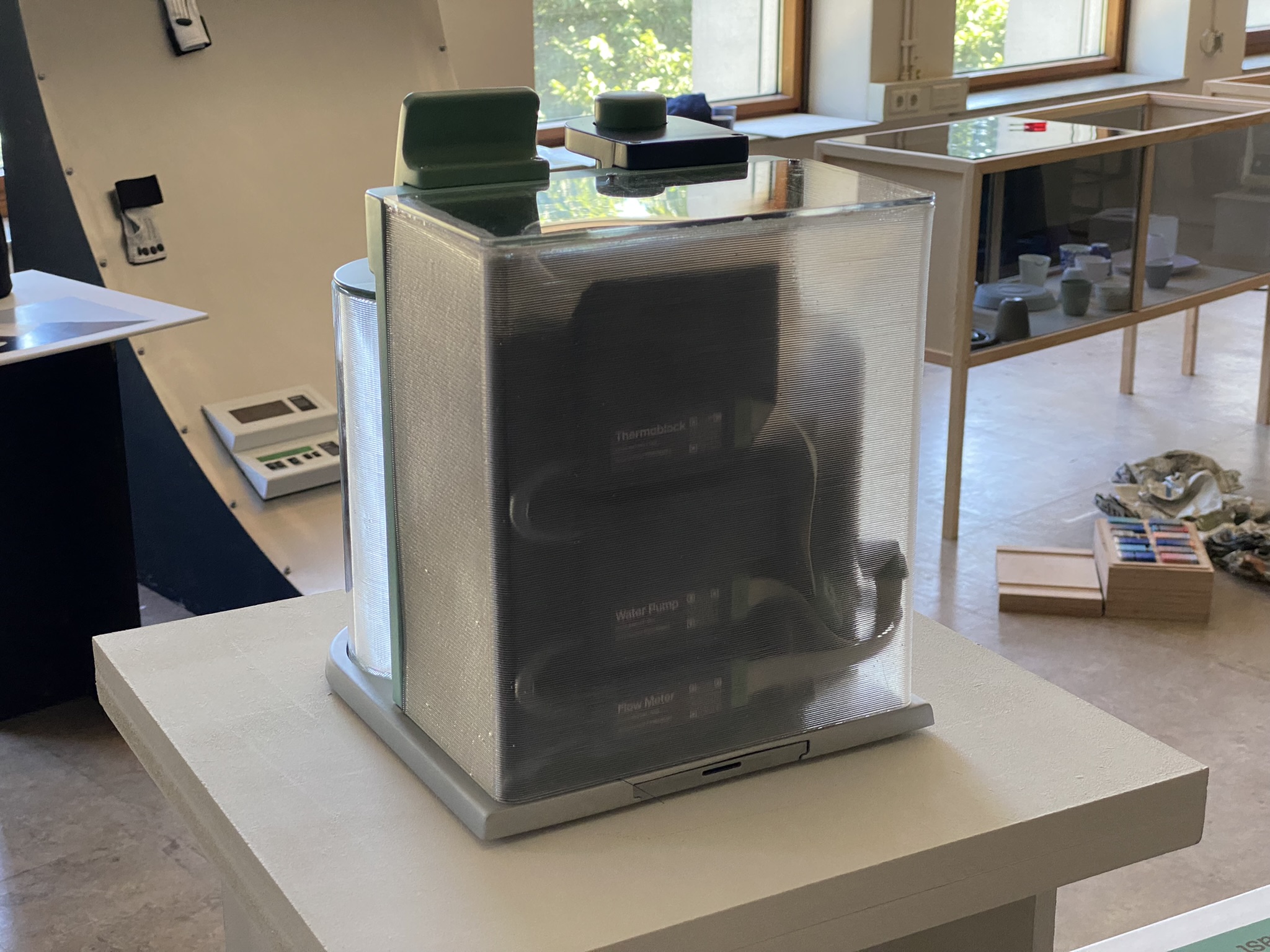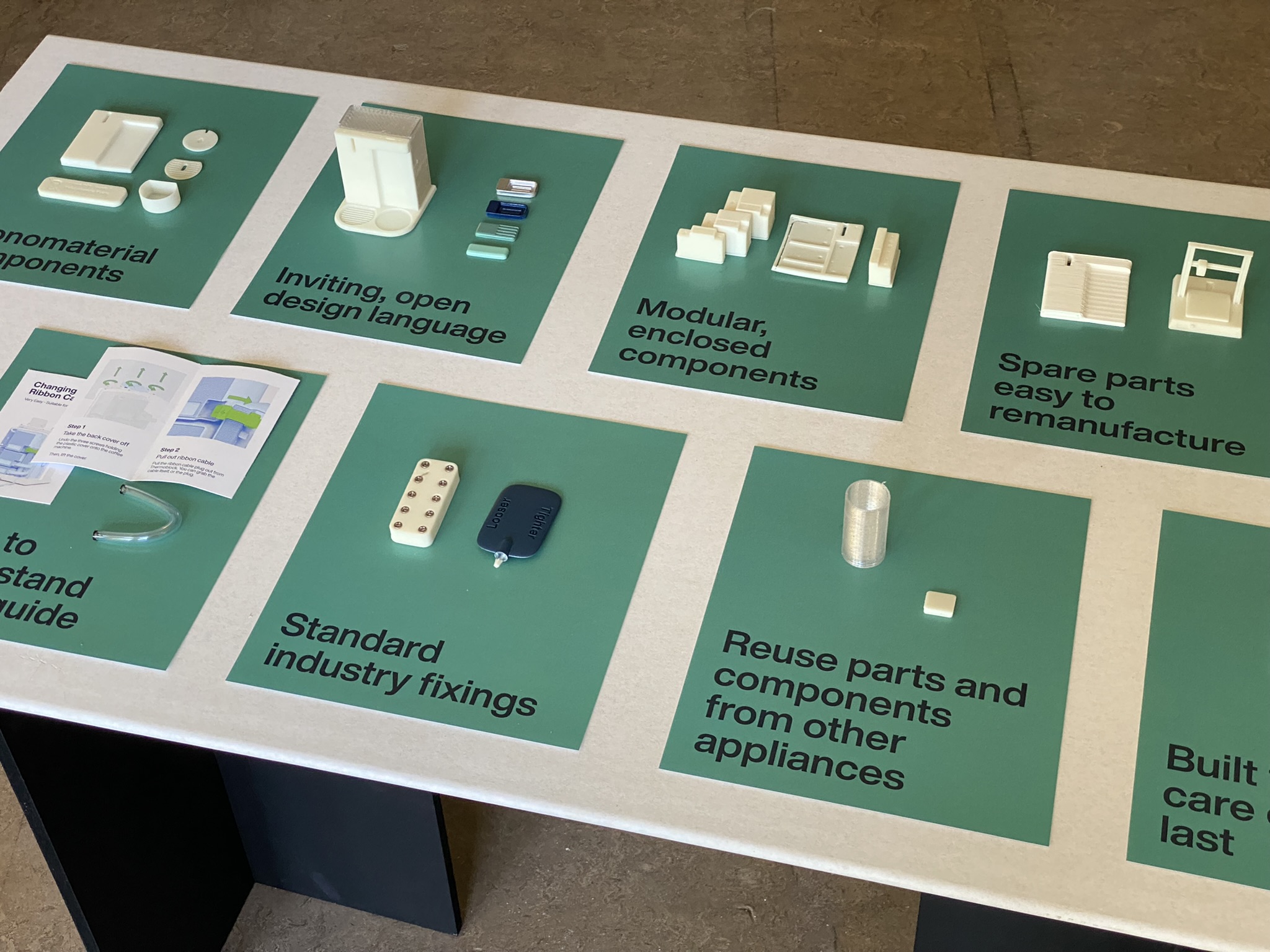 The final presentation in June featured a full-size non-working model, as well as small mockups to show off different features of the machine